Mark Wilson from All-American Rowing Camp visited GDRA last weekend to coach our rowers in morning and afternoon sessions from Friday, May 3 through Sunday, May 5. Although we had some concerns about rainy weather in the forecast, all went well because the river did not rise as high as predicted, and the water was beautifully smooth.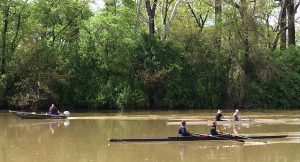 Each session consisted of two coached rows, with breaks in between to watch and discuss video. Having an opportunity to improve our skills with the help of a professional coach, just in time for the sprint race season, was very helpful. As a bonus, the weather was gorgeous on Sunday, with a brilliant blue sky.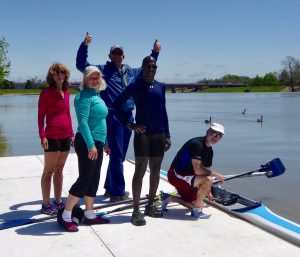 Janice Hill volunteered to organize the lunch and snacks, along with coffee and yummy hot chocolate, which were much appreciated—many thanks, Jan! The first two days, we all went out to dinner as a group, enjoying some social fun after a very productive camp.