Several GDRA members went on a "spring break" trip April 12-16, 2019, and enjoyed rowing on the Melton Lake course maintained by the Oak Ridge Rowing Association. This high-quality course, located on the scenic Clinch River in the Knoxville area, regularly hosts many regattas that include championship events. With six docks in a sheltered lagoon, launching and recovering boats is quick and easy.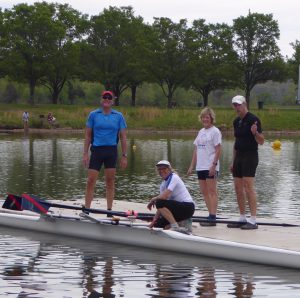 During the sprint race season, the Melton Lake course is fully buoyed with seven lanes, giving our spring break rowers an excellent opportunity for sprint practice. A convenient parking area for boat trailers is provided next to the docks, making it easy for GDRA to bring boats to the venue so that our members can enjoy rowing their favorite boats.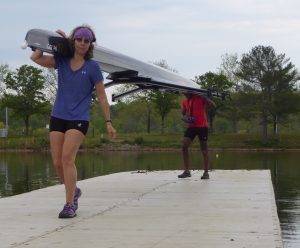 A well-maintained bike path that runs directly past the docks provided more opportunities for outdoor fun. The weather was great, and we all had a wonderful time visiting Oak Ridge. Spring break in Tennessee is becoming a GDRA tradition!