All GDRA Coaches have completed NCSI background checks and SafeSport training.
Head Coach
Coach Ben Boehm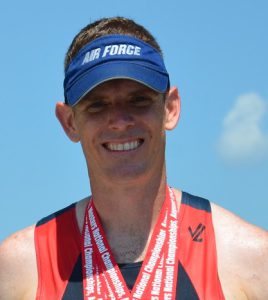 Coach Ben was the GDRA Junior Men's head coach from 1999-2002.  During that time, he coached a youth men's double from GDRA to represent the United States at the 2002 Junior Panamerican Regatta in Mexico City, where they made the grand final.  He also took numerous crews to compete in the Canadian Henley and USRowing Club National Championships.  Ben returned to coach at GDRA numerous times since then.  Ben also served as the head middle school coach for OKC Riversport in Oklahoma.  Ben is a certified USRowing Level III trained Coach.
Ben has rowed competitively since 1995 when he joined the MIT Lightweight Crew as a coxswain.  He transitioned to rowing his sophomore year and was on the team all 4 years of college.  While at MIT, Ben raced in the Eastern sprints league against crews like Harvard, Yale, Princeton, Cornell, and Columbia.  Coach Ben continues to be a nationally competitive rower, winning 8 medals (including 4 gold medals) at the 2022 USRowing Masters National Championships.  He has won a total of 19 USRowing Masters National Championships and medaled twice at the USRowing Club National Championships (Silver medal, Men's Intermediate Lightweight Quad, 2019; Bronze medal, Men's Intermediate Lightweight Single, 2016).  Ben qualified for the World Rowing Indoor Championships in 2021 and 2022.  He hold 17 American age-group records on the Concept2 rowing machine, including 4 world records.  Ben has competed in multiple US national team selection events, including 2004 Olympic trials and 2003 and 2018 Pan-American Games trials.  Ben was the Air Force Male Athlete of the Year for 2014.
Outside of rowing, Ben completed Ironman Arizona in 2014 and is a black belt in Tae Kwon Do.
Coach Ben retired from the Air Force as a Colonel in 2022.  He is a certified EMT.
Assistant Coaches
Coach Brian White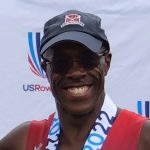 Brian began rowing with GDRA in 2013 and started competing shortly thereafter. Brian has a passion for rowing and also serves as GDRA's adult Learn-to-Row instructor and has taught many adults how to row over the years. He is also the coxswain for the masters sweep team and maintains and repairs the club's audio equipment such as CoxBoxes and microphones. Brian is also a licensed USRowing referee, and you will often find him officiating regattas when he's not instructing others or rowing himself.
Coach Janice Hill
Janice has been a member of GDRA for over 15 years.  During that time, she has assisted  with the Adult Learn to Row and been a member of Adult Sweep and Sculling recreational rowing, including racing in the women's quad, mixed double, and women's double.  She coached novice for 2 years and served as assistant head coach at youth regattas. Janice is completing her US Rowing referee certification.
Coach Bill Irvine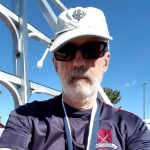 Bill Irvine is a retired teacher who has spent the last two decades of his life devoted to the "three Rs": Reading, Writing, and Rowing.  He has taught many adult Learn-to-Row classes and is looking forward to helping the next generation of rowers get their oars wet.
Coach Denise Heuser
Coach Todd Sobol