GDRA volunteers set up a tent and greeted many curious visitors at the Wagner Subaru Outdoor Experience over the weekend of October 1 & 2, introducing people to the sport of rowing. Our Recruitment Director, Linda Clemens, did a great job of getting everything organized!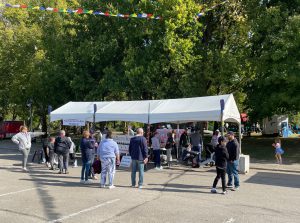 Linda reports that 438 people hopped on ergs for our weekend-long competition. We also had a boat display to promote our Learn-to-Row classes and give people an idea of what it's like to row on the river.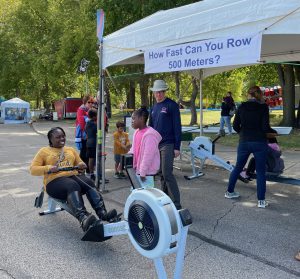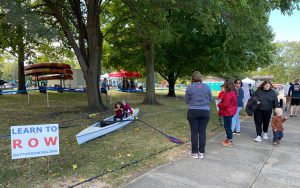 Everyone had great fun, and our volunteers were glad to have the opportunity to be part of this popular community event. Many thanks to everyone who participated!