This year's Dogwood Masters regatta in Oak Ridge, Tennessee, was held on Saturday, May 25, one week later than its usual date. Although this was Memorial Day weekend, there were plenty of clubs in attendance. The regatta actually had more entries than in past years. Morning fog caused an hour delay, but after that it was a warm and sunny day, with almost no wind.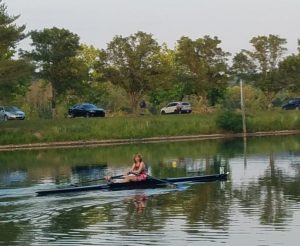 As it turned out, we had two singles in early-morning races with the same bow number, which is why it's always a good idea to be careful when packing for a sprint race and make sure to bring multiple sets of bow numbers. We did, and all was well.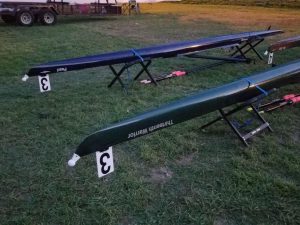 Brian White took third place in his single. Medals are being mailed this year, so there's no swag photo to illustrate this post. It was a good result though, and we have many more races left in the season!